CNC Machine Shop in Spring Valley, CA
Green Flash Machine LLC provides machining to Spring Valley, San Diego, and Homelands, CA clients and beyond. A locally owned and operated CNC machine shop, we create specialized parts for companies in a wide range of industries, including medical, aviation, automobile and underwater. Trust our team to fabricate your products according to the highest quality standards, delivering them to you fast.
Specialized Machining and Cutting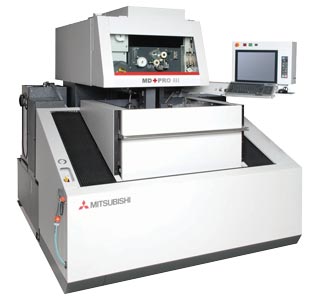 Precision fabrication takes talent, skill and the right equipment—not to mention traits like attention to detail, pride of craft and problem-solving. At Green Flash Machine LLC, we offer our customers all this and more, in the form of high-precision fabricated components. To us, your project isn't just another job—it's a way for us to prove our excellence in a brand-new way.
A trusted CNC machine shop in Spring Valley, CA, we serve clients throughout the region. Our shop uses top-of-the-line machines—including CNC lathes, CNC mills and wire EDM—to produce results of an unparalleled caliber. Whether you need to create custom tools or manufacture molds and fixtures, we'll get you the products you need. Our breadth of experience across various industries and familiarity with rigid quality standards positions us uniquely to execute on every project we take on.
When you choose us for your machining and EDM wire cutting services, we handle the process every step of the way. From acquiring the necessary materials to creating the final products, it's all done in-house, handled by our well-trained, quality-oriented staff. If you've got an idea, schematics or a component you need iterated, bring it to us! We'll meet your needs with quickness and affordability. Here are a few more reasons to choose us for your precision machining needs:
We offer custom CNC machining and wire EDM services, backed by a shop filled with state-of-the-art-machinery.
We create tools and parts for medical, aviation, automobile and underwater companies, among others.
We provide quick turnaround times on our machining services. Let us know your timeline and we'll work to stay within in.
We boast strong partnerships with other technology companies. If your job requires welding or another service we don't provide, we will bring in someone to help.
Our machining team has experience with all types of materials, including aluminum, titanium, stainless steel and alloys.
Order Precision Parts
We offer quick turnaround times, so you don't have to wait around for the custom machining parts you need.
Contact our CNC machine shop at 619-749-1869 to schedule a consultation with our team.
Proudly serving as a CNC machine shop to the following areas:
Anaheim, CA
Riverside, CA
San Diego, CA
Spring Valley, CA